How to Get Remote Jobs in 2021 – Find and Land the Right Remote Job
COVID-19 pandemic forced many individuals and businesses to move to remote jobs overnight. In the current situation, mostly everything going virtual. So, it's the best choice to switch to a job that you can work remotely.
Remote working jobs give you lots of convenience and flexibility. You can do your tasks with convenience from the comfort of your home and this will make you feel less tired and fresher to do more things in less amount of time.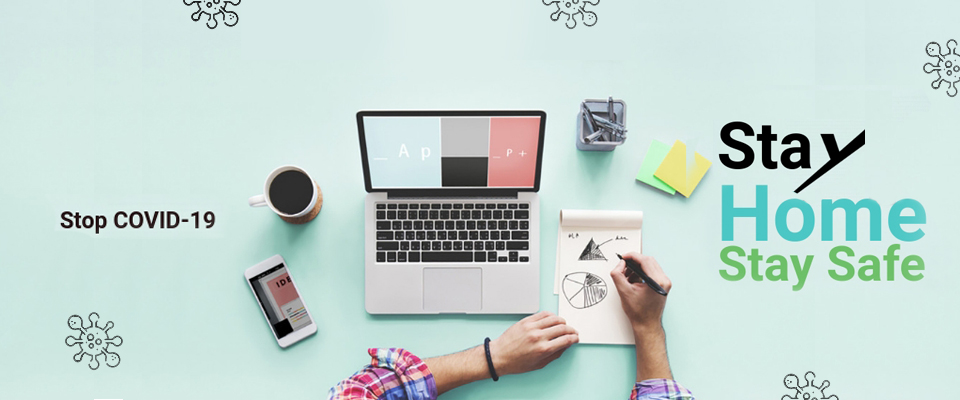 If you're looking to get a remote job in 2021, here's a guide for you. I'll be answering all of the questions below that'll guide you to land on a perfect remote job in 2021.
Is a remote job the right choice for you?

What should you expect out of remote culture?

How to get remote jobs in 2021?

How to find remote jobs on LinkedIn?

What are remote employers looking for in a potential remote employee?

How to write a resume suitable for remote jobs application?

How should you prepare for a remote interview?
Let's get started!
Considerations When Searching for Remote Jobs
A simple Google search is all you need to find a perfect remote job, right? Absolutely wrong.
There's a lot more to evaluate when looking for remote companies. Let's check out a few things you need to consider when you begin your remote jobs search.
  1. Is a remote job the right choice for you?
Before you begin your remote job search, you must self-reflect on your personality, personal traits and lifestyle to figure out whether or not this is the right job type for you. It's essential for you to find the right job.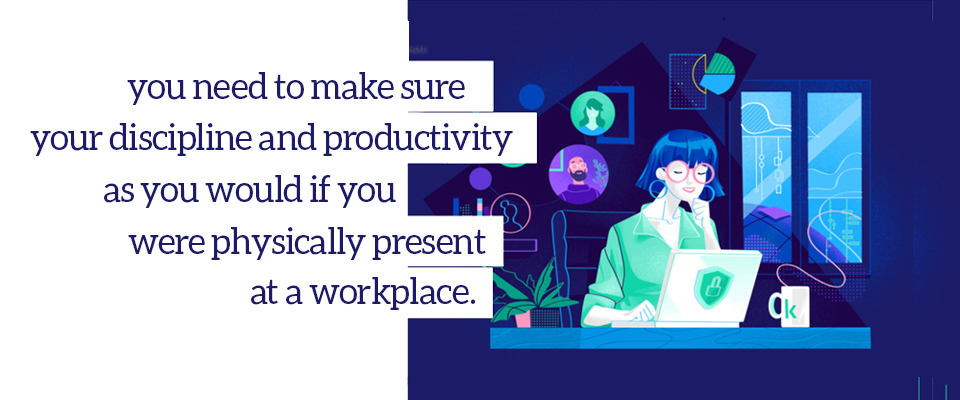 In the remote work environment, you will be slightly disconnected from interaction with other people while you're working. You won't be able to communicate as often or have joint lunches with your colleagues. Instead, you will be more connected with your family.
Remember, you should create a proper work schedule so that you do not work all day long! If you feel you can live with these above-mentioned things, a remote job is suitable for you.
However, you need to make sure your discipline and productivity as you would if you were physically present at a workplace.
  2. What should you expect out of remote culture?
Companies like Buffer, ZApier and GitLab already paved the path for remote work even before it becomes a big trend during the COVID-19 pandemic. As a result, these companies have built an incredible remote culture that fosters community, accountability, and provides employees with everything they need to be successful in their remote work.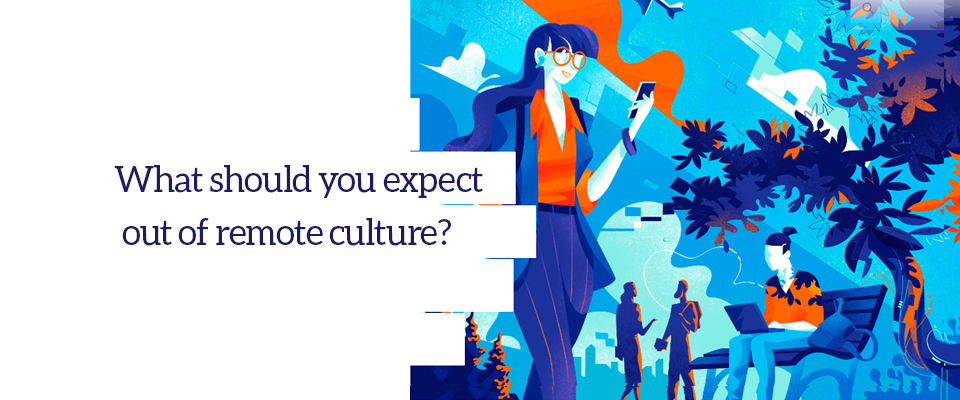 Even though not every company has the bandwidth to share every little detail about their work culture, benefits, and what working for them would look like, you can use the guides shared by other remote work companies to get an idea about remote culture.
For example, let's have a look at GitLab remote work guide for beginners. They've literally documented everything about their remote work culture.
Now, it's not fair to expect every company to have a detailed handbook like GitLab, However, checking out these guides give you lots of insights into the remote culture and you get to know what to consider when you're looking for remote companies.
  3. How to get remote jobs in 2021?
There are several online platforms like remotejobs.lk that you should join to find a remote job. These kinds of online portals specifically have job listings that are being offered "remotely".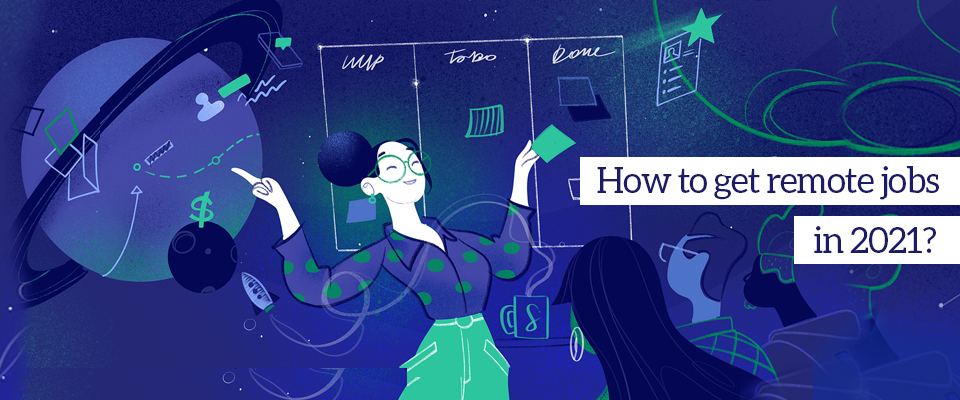 You can find remote jobs by specifying this in your search filter while you're searching on Google or other search engines. Also, you can pick up freelance websites such as UpWork and Fiverr to get you started with your remote job hunting. But remember, a freelance task is not a job; it will end at some point. So, these freelance tasks shouldn't end your search for a remote job.
You need to be fixed on a remote job instead of keep on going with the freelance tasks for months. Apart from social media sites, freelance websites and online remote jobs portals, you should be aware of the remote companies which offer remote jobs in the first place. This way you can easily find a remote job.
  4. How to find remote jobs on LinkedIn?
Let's go through a step-by-step process of how to use LinkedIn's job search and filters to narrow down your remote job search.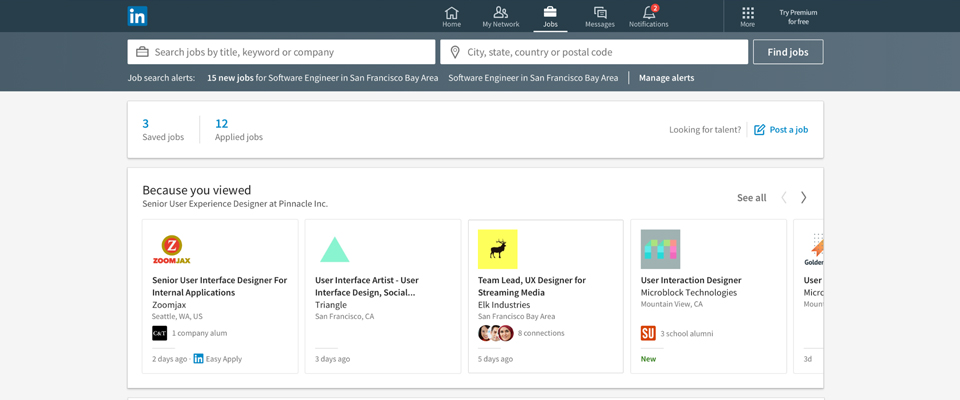 Login to your LinkedIn account and click the "Jobs" tab at the top where you'll see two input options: title and location.

Under location, select the option "Remote."

Once you start your remote job search on LinkedIn, you'll also have an option to get a job alert. If you'd like to continue to get notified about remote roles within your job search query, simply turn on the job alert option. You can customize whether you want to receive job alerts daily or weekly and how you'd like to get notified.

In your LinkedIn job search, you can apply more filters by clicking the option "All filters". This will help you to narrow down your job search by things like industry, job type (full-time, part-time, contract, etc.), work experience level company, etc.
It's a pretty simple process once you get started, you can leverage the power of LinkedIn to land on a perfect remote job that fits your lifestyle.
  5. What are remote employers looking for in a potential employee?
When it comes to remote workers, employers are looking for more trustworthy and work-loving individuals than they would on a traditional job. This is because they're aware that in remote jobs, employees won't be dependent on them for motivation, also they won't be able to drive motivation in the employees. That's why they are looking for individuals who love the work they are being assigned and do the work in a completely honest manner.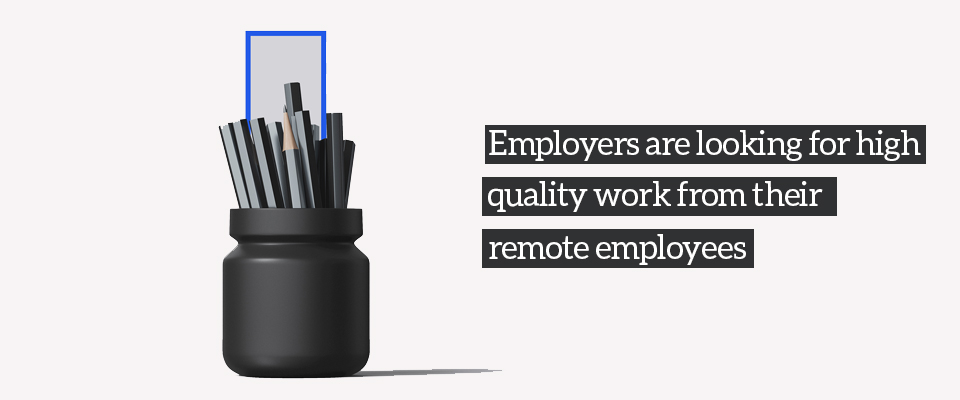 Employers are looking for high-quality work from their remote employees. So, when they conduct a remote job interview, employers are very keen to get to know about their candidates more. The reason, employers are looking for the right skills to be present in their candidates for the job when they do remotes jobs hiring.
Not only this they also looking for a good personality, good communication skills and trustworthiness in their potential employees. While you're working remotely, maybe the company you work for is away from your vicinity and oceans apart. But, it doesn't matter as the employer value diversity in their teams. Always be yourself and show your true personality, it's more important than your skills as you can learn the skills while you're working remotely.
  6. How to write a resume suitable for remote jobs application?
When you apply for remote jobs online, it's essential to adjust your resume that suit for a remote job. In your resume you need to highlight your virtual work experience, skills and knowledge more as most of the remote companies are looking for basic virtual job skills and knowledge in their potential remote employees.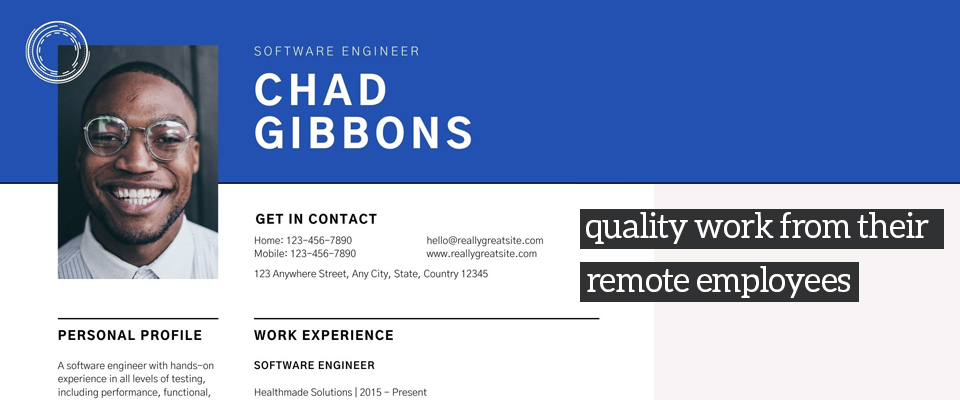 You must know how to use various job applications on the internet. So, it's the best idea to take online courses for such job applications if you really want to make your resume more skillful.
Your resume should be well written and proofread; there shouldn't be any typos in it. Your resume should show your effort towards the job application. If you wish, you can also write a cover letter to support your job application.
The cover letter fills up for places where your resume may be lacking in. Here you can mention any online projects which you have done or online portfolios you have created. Includes the links, so that the employer may have a look at them.
  7. How to prepare yourself for a remote job interview?
So, now you have found some remote jobs that you're interested in and get started with your interview process. How should you prepare yourself for a remote job interview?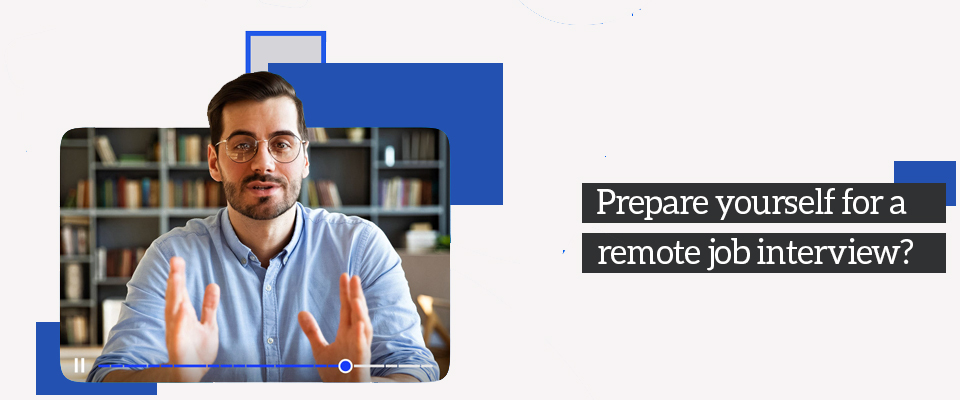 While it can vary from company-to-company, there are some common tips to prepare for a remote interview, let's check out them:
Dress to impress –

You don't need to go in a full-suit unless that's the company culture, but don't show up wearing a floral shirt either.

Setup Everything –

Ensure you have prepared everything you need before the interview. For example, things like a stable internet connection, audible microphone, webcam etc.

Check Your Tech with Pre-Interview –

Have a call with your friend or family member before the interview to make sure everything properly connected and working.

Practice Speaking Looking at the Camera –

When you're on video calls, it's natural to want to look at the people's face on the screen. But a great way to make people feel like you're giving attention to them is to look directly into your camera when you're speaking.

Prepare Your Questions –

Like any other interview, Make sure to prepare the questions that you'd like to ask the interviewer. From the job role to the work culture, at least be prepared with three questions.
Conclusion
When you're applying for a remote job, it's important for you to understand the nature of the remote job. Your potential employer won't be focused on working around the clock like 8-5. They will be more concerned with your work quality. So, always make sure the quality of your work and keep it as your topmost priority.
If you're an honest individual and love the work you do, remote jobs are just for you. Make your employers stunned with your extraordinary work, and secure the remote job for the long run!
I hope these tips will help better prepare yourself to find and land on a remote job that perfectly suits your lifestyle.
To get started, check out the remote jobs listed on remotejobs.lk.
If you found this post helpful, show your appreciations through your likes, comments and shares!
About The Author