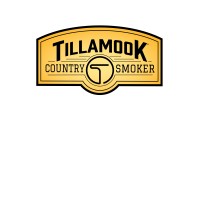 Job Detail
Experience 8 Years +

Gender Male and Female

Qualifications Degree Bachelor
Job Description
JOB TITLE: Vice President, Sales – Convenience Southeast & Central
DEPARTMENT: Sales
STATUS: Non-exempt
REPORTS TO: Senior Vice President Sales Small Format/Specialty
LOCATION: Remote, close to major airport in the territory
COMPANY CONTEXT: At Tillamook Country Smoker (TCS), we are passionate about creating innovative, high-quality meat snacks to fuel consumers throughout their busy lives. Founded in 1975, we have grown to become one of the nations fastest growing meat snacks company and are looking for an experienced, committed, and motivated Vice President, Sales – Convenience to help continue to drive our growth in the Southeast & Central region.
Insignia Capital acquired TCS in May 2017. They shared the vision for the TCS brand and their
community. Since the acquisition, Insignia Capital has invested in new packaging, new products, and
enhanced processes to drive sales and customer satisfaction. Multimillion dollar investments have
supported upgrades of operations and infrastructure, including investment to create the categorys
leading line of Zero Sugar products, and capital equipment to increase production capacity, and improve
production yield. TCS has a relentless focus on quality, premium beef, all-natural ingredients & natural
innovation.
Insignia Capital Group is a San Francisco Bay Area private equity firm focused on lower middle-market
companies. Insignia partners with company founders and management teams to help drive growth and
achieve true business potential. The firm's principals have significant experience building businesses
across a range of industries including consumer, business services and healthcare.
The VP Sales Convenience Southeast & Central will be responsible for developing and growing
relationships with key influencers in the Convenience channel. He/she will focus attention on driving
positive YOY sales growth in existing accounts through SKU portfolio expansion and promotions, and
securing new distribution in retailers and distributors currently not carrying the Tillamook portfolio of
products, along with managing his/her territory P&L, and building positive customer relationships in the
channel(s).
For his/her territory, this individual will also manage the strategic direction for and provide leadership to TCSs sales operations and administrative functions, to ensure efficient sales processes, reduced selling costs, promotional forecast accuracy, efficient trade execution, and excess inventory reduction.Primary Responsibilities
Participate in the development of and manage the execution of the sales strategy in the Southeast & Central Convenience channel. The strategy will ensure that the channel is continuing to grow through growth of existing accounts while adding of new accounts
Successfully negotiate, implement, and manage account, distributor, DSD and broker contracts so to deliver on the growth objectives of the sales territory.
Achieve gross profit targets and share growth targets within assigned markets & accounts
Manage communication for the Southeast/South Central Convenience channel, serving as the primary conduit between Tillamook Country Smoker and its constituents (brokers, distributors (where applicable) and accounts) for information flow, managing priorities, planning, problem solving, and conflict resolution
Effectively communicate/collaborate with broker, TCS Sales Support team and Finance to ensure market and account information is shared in a timely manner to drive team alignment of customer plans and objectives. This to include, but not limited to, promotions, pricing, display execution, merchandising activity, service opportunities, and results
Set strategies and objectives for broker partners, establish and monitor key measures to effectively manage broker performance
Partner with broker partners to service and develop existing Convenience retail accounts, sell in promotion and merchandising programs for key events, and win peripheral display space to drive lift, YoY sales volume growth and TCS margin dollars
Business Results- ability to turn Insights into action to drive business results and Category growth
Category Management- analysis of situations/data requires in-depth evaluation of variable factors. Applies good judgment in selecting methods/techniques/criteria. Works closely with the Customer to influence strategic execution and decision making. Provides Category inputs to Business Planning process
Trade Funds Management-Apply business acumen and analytical tools to make sound business decisions with trade funds and slotting recommendations
Experience Required
Bachelors Degree required
10+ years progressive experience in Convenience/Food CPG Industry including at least 5 years in sales/sales-related roles (account management or field sales). Specific snack experience is preferred
Broker Management experience required
Extensive experience & knowledge in developing and implementing strategic sales and business plans
Strong analytical skills, with ability to forecast sales revenue and prepare and maintain budgets (Category Management experience preferred)
High level of integrity, confidentially and accountability with strong work ethic and positive attitude
Proven ability to plan, prioritize and execute on sales plans
Well-defined sense of diplomacy, including solid negotiation, conflict resolution, and people management skills
Professional presentation and positive attitude
The Individual
The ideal candidate will:
Be a genuine Tillamook Country Smoker Ambassador, who exemplifies the TCS culture in all communications and interactions. Communicates internally and externally in an open, honest, and authentic way
Be a highly motivated individual who can produce results with minimal supervision, a proven track record of meeting established deadlines and a sense of urgency
Have a strong attention to detail with an all over it attitude alongside an understanding of the internal processes and reporting requirements of the customer
Navigate projects and issue resolution utilizing excellent oral and written communication
Ability to collaborate cross-functionally with all levels throughout TCS
Job Type: Full-time
Pay: $1.00 – $1.50 per year
Benefits:
401(k)
401(k) matching
Dental insurance
Flexible spending account
Health insurance
Life insurance
Paid time off
Vision insurance
Work Location:
This Job Is Ideal for Someone Who Is:
Autonomous/Independent — enjoys working with little direction
COVID-19 Precaution(s):
Personal protective equipment provided or required
Temperature screenings
Social distancing guidelines in place
Virtual meetings
Sanitizing, disinfecting, or cleaning procedures in place