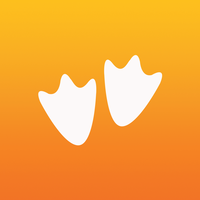 Job Detail
Job Description
Radical candor? More like radical gander, right?
Ok, enough goose puns for the moment, but now that we've got your attention, allow us to tell you more about this company called GooseChase and why might you want to join us!
You love an app that makes you smile, right? Well our product is a lot of fun. And even though our origins are that of a humble scavenger hunt app, we've now evolved (hatched?) into a super-flexible platform used by millions to create all sorts of experiences! It's all the best parts of a scavenger hunt, with a delightful twist to keep you coming back for more.
With all that fun and flexibility, we've been growing like crazy. For teachers in the classroom, we're the new "TV cart", aka the learning tool that students legitimately look forward to. For today's workplaces, virtual or otherwise, we help the team connect with each other to the point where they want to come into (or logon) to work. And for local cities and towns, we bring families together in a way that truly builds a sense of community.
But we're also unique in that we don't have any investors and, as a result, are able to put our people before profit. Seriously. We have a profit sharing program specifically for this reason! It also means we grow at the pace we want to and put the time into making this the best possible place to work. Our team members have lives, hobbies & relationships outside of work and we see that as an asset to our culture, not a nuisance getting in the way of "the real work".
So what exactly is this job?
If you're looking for impact & ownership, this is about as good as it gets. You'll be responsible for developing the internal and external "visual" voice of our company, helping to set a consistent look and feel while creatively supporting product & marketing initiatives.
From a day to day perspective, you'll be a core member of our cross-functional revenue team, but working closely with our design team and other team members across the organization. Whatever will ultimately help give our customers the best experience possible!
Ok cool, so where do I fit in?
You will be responsible for:
Working closely with Hannah & Kim, our designers, and the marketing team to create a fresh set of visual brand guidelines & a design system.
Injecting your playful nature into everything you touch, transforming GooseChase into a phenomenal visual brand, possibly even designing us a new logo!
Delighting our customers across a variety of product & marketing initiatives, such as customer facing landing pages, email marketing templates, app store screenshots & more, going from rough drafts & ideation to ensuring our final graphics and layouts are visually appealing and on-brand.
Helping to provide animations & digital assets that can get our customers to their "aha" moments as fast as possible.
And who will I work with?
At GooseChase you'll be working alongside a team of highly motivated, world-class people with tons of opportunities for learning, growth, and mentorship. Our entire team works closely together, so we are extremely selective about who we hire to ensure the calibre of our team remains high. Be prepared to bring your 'A' game!
We understand that relevant experience comes in all shapes and sizes and the ability to do the job is all that matters. With that in mind, we aren't going to put together a generic list of all the requirements that we're looking for with this job, however, there are certain things we are looking for – specifically:
Have you succeeded at building a visual brand at a fast-growing company before? Do you get irrationally excited when you see branding done right at other companies?
You are amazing with typography and layout.
You have lots of motion design experience and have developed animated ads for social media and banners.
Are you able to rapidly pick up new tech & graphic styles, specifically around motion graphics and other cutting edge areas?
Are you comfortable working in a fast-paced, experimental environment where rapid learning is a major priority?
Have you been able to collaborate & communicate successfully with others in a cross-functional team?
Do you have very high standards for your work and desire to work with other talented people?
Are you a natural visual storyteller and excited to sprinkle some playfulness into the lives of our customers?
Can you deal with an uncomfortable amount of goose puns?
Ok the last one isn't super work related, but we honestly do have a lot of goose puns. It's one of our favourite parts of our culture!
We do things differently here. We're all about fun, but also making an impact. We care deeply about working with amazing people, and have set up our company culture specifically for that – our compensation is competitive, our work environment is autonomous and collaborative, and our emphasis is on learning and growth. Put simply, it's the type of company we actually want to work at ourselves!
Other jobs you may like