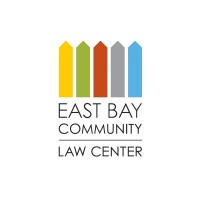 Job Detail
Job Description
The Issue
School push-out is an increasingly urgent crisis in light of the deepening inequities caused by COVID-19. Distance learning is now a long-term reality. A reliable internet connection and stable housing have become key determinants of whether students can access their fundamental right to an education. The challenges experienced by many students of color are compounded by systemic racism and the interdependence of the education and juvenile legal systems. Instead of being offered opportunities, resources and support, many students find that their learning needs are questioned, minimized, and even criminalized.
The Opportunity
East Bay Community Law Center (EBCLC) is excited to recruit a Director for its Education Advocacy Clinic who can lead the organization in advancing its explicitly racial justice focused policy solutions, developing legal strategy and managing an experienced team through this moment. EBCLC is looking for a leader who can support this Clinic's critical work to promote police-free schools and end of the criminalization of youth of color. Working in close collaboration with EBCLC's Youth Defender Clinic, Social Work Program and community partners, the Education Advocacy Clinic provides wrap-around legal and social work support to young people in school and the juvenile legal system.
Primary Responsibilities:
·      Manage the Education Advocacy Clinic, providing vision, planning and implementation of the work within the context of EBCLC's larger racial justice mission;
·      Supervise a three-person team providing support on: cases, professional development, performance evaluation, workload management, and wellness;
·      Teach, supervise, and mentor law students enrolled in the Clinic, including designing curriculum, providing highly interactive legal and skills training, and facilitating weekly individual and group supervision meetings;
·      Participate in ongoing professional development to improve management skills, client services and student supervision;
·      Manage a small caseload, providing education advocacy to system impacted youth;
·      Engage in policy advocacy addressing school policing, school push-out and the school-to-prison pipeline in close collaboration with community partners;
·      Work with Executive Director, Deputy Director and development team to attract financial support for the Clinic, oversee grants management, and provide general administrative oversight;
·      Serve on EBCLC's management team, providing input and support for the broader organization;
·      Serve as the primary contact with the community and media, including responding to press and service provider inquiries, making presentations to the public, community and other professional groups, and overseeing staff to whom these tasks have been delegated; and
·      Other tasks as assigned by the Deputy Director.
Minimum Qualifications:
·      JD preferred, however, non-JD candidates with significant lived and professional experience engaging with the juvenile and/or criminal legal system are encouraged to apply;
·      Significant experience providing education-related advocacy to youth;
·      Demonstrated commitment to racial justice;
·      Strong interest in law student supervision and clinical teaching;
·      Demonstrated leadership skills and experience managing a team;
·      Excellent time management, priority-setting and organizational skills;
·      Strong interpersonal skills, flexibility, and demonstrated ability to work well independently and as part of a team;
·      Ability to provide supervision and guidance within a highly collaborative working environment;
·      Excellent written and oral advocacy skills; and
·      Ability to partner and work effectively with a diverse range of people, including but not limited to clients, law students, service providers, school staff, judges and other government employees, community partners, elected officials, and law school faculty.
Salary and Benefits:
Starting salary for this exempt position is 76,000-$100,000 based on the number of years of prior legal experience, as dictated by the EBCLC salary scale.
Benefits include fully paid health insurance (medical, dental, and vision) for employees and their dependents, life and disability insurance, and generous paid leave (vacation, sick, and holidays); EBCLC also offers flexible spending accounts for qualified health, dependent care, and commute expenditures; and retirement options.
Professional development support includes membership in the relevant local, statewide and/or national associations, attendance at relevant conferences, as determined by EBCLC's professional development policy and budget.
Workplace Expectations:
Due to COVID19, all EBCLC employees are working remotely. The Education Advocacy Clinic Director and all EBCLC employees will continue to work remotely as long as California's Shelter in Place remains in effect. The expectation is that the Clinic Director will work in our office in Berkeley, California when it is safe to do. EBCLC will provide the necessary equipment to fulfill the job responsibilities of working from home.
Application Process:
Interested applicants should submit application materials by email to jobs@ebclc.org (include "EAC Director" in the subject line). Please note we will review applications on a rolling basis. The position will remain open until filled. Application materials should include a cover letter and resume.
Working At EBCLC
EBCLC is a non-profit legal services organization, the community-based clinical program for U.C. Berkeley Law School and one of the Bay Area's largest and most effective systems disrupters. With a dual service and teaching mission, EBCLC is a racial justice organization committed to building a culturally diverse workplace, centered on equity. With about 80 staff, 150 law students a year, and a nearly $9 million annual budget, EBCLC is the largest provider of free legal services in Alameda County, providing multimodal, collaborative, and holistic legal services to over 8,000 clients annually and engaging in legislative and policy advocacy at the state and local level.
EBCLC is strongly committed to advancing justice through education and advocacy, and the need to transform legal services and legal education. Please take time to review EBCLC's mission, vision, programs, and website, and ensure that your cover letter reflects how your background, experience, and expertise have prepared you to be successful in performing the responsibilities of the position.
Additionally, EBCLC is committed to building a culturally diverse workplace centered on equity and providing an inclusive, welcoming, and culturally responsive environment for all members of our staff, volunteers, subcontractors, vendors, and clients. To achieve this goal, EBCLC works actively to improve our office climate, systems and structures, communications and community engagement to create an inclusive and respectful workplace where differences are acknowledged and valued. In your cover letter, please address how your personal background and experiences, professional or otherwise, have prepared you to contribute to our commitment to cultural responsiveness and diversity amongst our staff.
We strongly encourage individuals from traditionally underrepresented communities to apply. EBCLC does not discriminate on the basis of race, color, religious creed, sex, gender, gender expression, gender identity, age, national origin, ancestry, disability, marital status, sexual orientation, military status, prior contact with the criminal legal system, or any other basis prohibited by law.