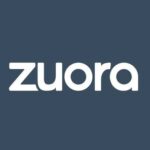 Overview
Sectors Internet

Posted Jobs 0

Viewed 238
Company Description
We provide cloud-based software via subscription that enables any company in any industry to successfully launch, manage, and transform into a subscription business. Our vision is simple. We call it "The World Subscribed." It's the idea that one day every company will be a part of the Subscription Economy. Our mission is to enable all companies to be successful in the Subscription Economy.
Architected specifically for dynamic, recurring subscription business models, our solution functions as an intelligent subscription management hub that automates, integrates and extends the entire subscription order-to-cash process, including billing and revenue recognition. Our cloud-based software solution is the system of record for subscription businesses.
Zuora serves more than 1,000 companies around the world, including Box, Rogers, Schneider Electric, Xplornet and Zendesk. Headquartered in the Silicon Valley, Zuora also operates offices around the world in the U.S., EMEA and APAC. To learn more about the Zuora platform, please visit www.zuora.com.