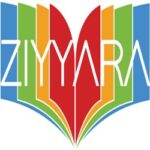 Overview
Sectors education

Posted Jobs 0

Viewed 31
Company Description
If you're looking for a reliable and convenient way to help your child excel in CBSE board exams, then online home tuition for CBSE board is the perfect solution for you.
Our experienced and qualified tutors provide personalized one-on-one lessons that cater to your child's individual learning needs. With online tuition for CBSE board, your child can study from the comfort of their own home, at a time that suits them best.
Our online home tuition program covers all subjects of the CBSE board, including Maths, Science, English, Social Science, and more. Our tutors are dedicated to providing engaging and interactive lessons that make learning fun and effective. We use the latest teaching methods and technology to ensure that your child receives the best possible education.
Why choose us:-
No group classes
Exam Based Assessments
Mock Exams
For more info Contact us:- India, +91-9654271931 | UAE +971- 505593798