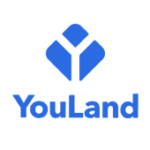 Overview
Sectors Financial Services

Posted Jobs 0

Viewed 218
Company Description
We are a data driven financial technology company with a focus on user experience in real estate investing and borrowing. 
Who We Are
We connect investors and borrowers who need either debt or equity in real estate investment and development. We provide easy, simple, and quick services to borrowers, foreign investors, and experienced real estate developers who need capital to acquire, renovate, and flip residential real estate or multi-family properties.
What We Do
Youland specializes in purchase, refinance, fix and flip opportunities. Youland has extensive access to global capital and provides bridge, construction financing as well as equity investments to hundreds of borrowers and real estate companies to finance their projects quickly and reliably in the market. 
Geographic Focus
We focus on coastal and metropolitan markets including California, Washington, Oregon, Florida, Colorado, Arizona, Texas, New Jersey, Nevada, New York, Ohio, Virginia, Georgia, Illinois and Connecticut.