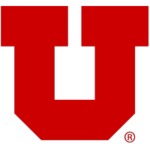 Overview
Sectors University

Posted Jobs 0

Viewed 337
Company Description
The University of Utah, located in Salt Lake City in the foothills of the Wasatch Mountains, is the flagship institution of higher learning in Utah. Founded in 1850, it serves over 31,000 students from across the U.S. and the world. With over 72 major subjects at the undergraduate level and more than 90 major fields of study at the graduate level, including law and medicine, the university prepares students to live and compete in the global workplace. Known for its proximity to seven world-class ski resorts within 40 minutes of campus, the U encourages an active, holistic lifestyle, innovation and collaborative thinking to engage students, faculty and business leaders.
The University of Utah became a member of the PAC-12 conference in July 2011.
Technology and Commercialization The University of Utah is tops in the country for creating start-up companies from university research, according to a ranking by the Association of University Technology Managers (AUTM). See http://unews.utah.edu/news_releases/u-of-utah-no-1-for-startups for more information.
Forbes magazine's recent ranking of the "Best States for Business" pointed to "an educated labor force" as a big reason Utah came in at number one. The U supplies many of the employees for companies that keep expanding their operations in Utah, such as Goldman Sachs, Adobe, Omniture, Oracle, Ebay and many others. http://pac12info.utah.edu/commercialization-of-innovation/
Healthcare
University of Utah Health Care recently ranked first in the nation in a prestigious national study. The University Health System Consortium's 2010 Quality and Accountability Study compared 98 of the nation's top academic medical centers and ranked them based on core quality measures, patient safety indicators, mortality rates, re-admission rates, and patient satisfaction scores. See more about University of Utah Health Care at http://healthcare.utah.edu/index.php