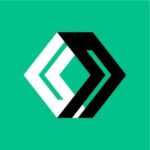 Overview
Sectors Logistics & Supply Chain

Posted Jobs 0

Viewed 248
Company Description
Transfix is the leading freight marketplace connecting shippers to a national network of reliable carriers. Fortune 500 companies such as Anheuser-Busch, Unilever, and Target rely on Transfix to handle their most important FTL freight needs. With instant pricing tools, guaranteed capacity, data-driven insights, and reliable service, Transfix is changing the world of transportation one load at a time.
Transfix was named one of Forbes' "Next Billion-Dollar Company" in 2018.
Transfix partners with leading companies to ensure that their freight is and delivered on time. With our technology we can quote thousands of loads in under a minute. and manage the entire process from beginning to delivery– saving Shippers hours each day.
What We Do:
• INSTANT PRICING: Transfix's pricing technology delivers real time guaranteed pricing
• GUARANTEED CAPACITY: With access to thousands of qualified drivers, Transfix can cover any load
• CUSTOMER CARE EVERY STEP OF THE WAY: Our customer service team is at your side 24/7 with full support from pick up to delivery
• VISIBILITY: At every step of the way, you can see exactly where your shipment is. If there's a problem you'll know in time to have it fixed
• ANALYTICS: Transfix collects important data that contains actionable insights into their supply chain