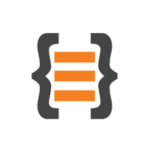 Overview
Sectors Computer Software

Posted Jobs 0

Viewed 200
Company Description
Mumbai-based ThumbStack Technologies Private Limited is believed to be one of the popular providers of IT services.
The company is located in Mumbai currently and providing services to global clients in domains of mobile applications, web applications, websites, virtual reality applications and varied range of solutions.
The company's internal structure is designed in a way to enhance the employee skills in a limited amount of time, the overall growth of employee resulting in better delivery of projects and expected results. We at ThumbStack truly believe in overall growth as a team.
The way a company attains success is measured in how much the team enjoys working, share their thoughts and the enthusiasm they have to work on creative projects. Our company focuses on prime values, such as hard work, creativity, growth and being helpful.
Our team is extremely passionate about the work and will put all the efforts required to reach success and achieve objectives irrespective of the circumstances that may occur. We are more inclined towards achieving success and growing each other.