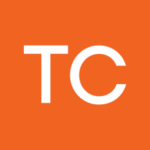 Overview
Sectors Computer Software

Posted Jobs 0

Viewed 240
Company Description
Tango Card has a simple goal. Help you realize the results you want. With our software you can easily send and track rewards and gifts to your customers and employees. Real rewards are a critical part of any business strategy – whether customer loyalty, customer acquisition and retention or employee engagement. Rewards delivered the right way get results.
We work with customers of all sizes to integrate rewards directly into their business.
Tango Card is pioneering the next generation of rewards programs in the enterprise. Our Rewards as a Service or RaaS® is helping companies drive real business results by delighting customers and employees with real rewards at the right time.
And we support our customers big time. We provide free mobile apps so you can spend on the go, we remind you of the value on your card – so you don't stress about losing out and we have a rock star customer service team to answer your questions.