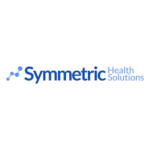 Overview
Sectors Health

Posted Jobs 0

Viewed 180
Company Description
Symmetric Health Solutions is a provider of data, intelligence, and services for the healthcare medical supplies industry. Symmetric Health Solutions'​ data provides hospitals analytics and accuracy to enhance their supply chain and operations. Symmetric Health Solutions combines the vast amount of supply chain information with our proprietary data and analytics to provide:
• Product Cross References (Substitutes)
• Unique Device Identifiers (UDI)
• Healthcare Common Procedure Coding System (HCPCS) codes
• United Nations Standard Products and Services © (UNSPSC ©) codes
• Global Medical Device Nomenclature © (GMDN Agency©) terms
• Department Categorization (Radiology, Cardiovascular, etc.)
• Detailed Descriptions (noun, adjectives, brand, sizes, etc.)
• Packaging Strings (unit of measure by device identifier)
• And more!