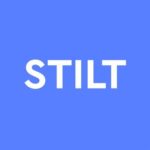 Overview
Sectors Financial Services

Posted Jobs 0

Viewed 478
Company Description
Stilt is a financial services company focused on immigrants. We use proprietary and public data sources to predict credit worthiness of immigrants with limited or zero credit history.
2 million long term immigrant visas are issued every year and all of them face challenges with access to credit. They are hard working and financially responsible but don't have a U.S. credit score. It's difficult for traditional lenders and banks to understand their true risk. We predict employability, financial responsibility, and propensity to leave the U.S. to offer honest and transparent credit products.
We have given loans to thousands of immigrants at affordable rates, helped them build credit, and a strong financial foundation in the U.S.
We are located in San Francisco (2nd and Bryant) and always looking for people to join us on our mission to help immigrants.