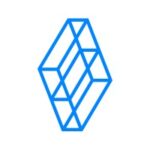 Overview
Sectors Computer Software

Posted Jobs 0

Viewed 303
Company Description
Sling is the easiest way to schedule and communicate with diskless employees. It allows you to organize, communicate, and administer all aspects of your business, so you can stay on top of things every day. It lets you keep everything in one place, so you don't have to juggle multiple platforms.
About us:
We're an easygoing, capable team of developers with decades of experience in programming and design. We got started in the beautiful city of Reykjavik, Iceland with a vision of maximizing mobility in non-desk industries and empowering employees who have yet to benefit from technology in the workplace.
That's why we're building the best communication and scheduling software for non-desk employees in the world. But we're not doing it alone; we're constantly in touch with our customers, addressing their needs as we continue to develop Sling. Now you'll find us in two of the best places on earth: Reykjavik and New York City.