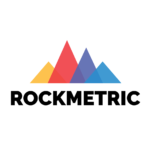 Overview
Sectors Information Technology & Services

Posted Jobs 0

Viewed 281
Company Description
Rockmetric is an AI powered dynamic platform that gives you full control over your data so it can be quickly converted into actionable insights that help you make trusted, smarter decisions for your organisation
Business teams can request for queries such as "Why did the Sales for Product A dip in London during May?" or "Which are the top Account Managers by Target Achievement Rate in India"
The platform automatically understands any kind of such user queries, analyses data and delivers beautiful charts, descriptive insights and complex analysis instantly.
Teams can access ad-hoc queries, powerful insights and analysis without any need to learn SQL.
Whatever your industry, department or business need, Rockmetric allows you to quickly create fully customised insights that can be securely delivered with role-based access across channels like web, mobile, email, voice and other team communication platforms.
Rockmetric is the only agile platform that scales on commodity hardware, on premises or in the cloud, saving you a lot of money that you would have spent otherwise on proprietary data warehouses and appliances.