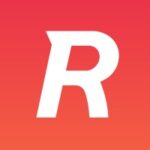 Overview
Sectors Internet

Posted Jobs 0

Viewed 216
Company Description
Robin's founders, twins Sam and Zach Dunn and friend Brian Muse, began their software startup journey in an unlikely place — at a digital agency called One Mighty Roar they started in college. After prototyping connected experiences within their office — including a conference room table that knew when a meeting was taking place — they quickly learned that there was widespread demand for a smarter, more digitally aware workplace experience.
Enter Robin.
Companies like HubSpot, Shopify, and Twitter rely on Robin's workplace experience software to maximize employee productivity and engagement by reducing friction throughout the workday. This simple vision has paved the way partnerships and collaborations with Herman Miller, Amazon, and Crestron, along with more than 1500 customers worldwide.
Robin has raised $30M in venture funding and has over 100 employees in their Boston office. Read more about how you can create an office that supports your people and their work at robinpowered.com.