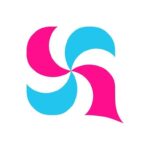 Overview
Sectors Marketing & Advertising

Posted Jobs 0

Viewed 261
Company Description
We build easy to use, self serve software products that help small and medium businesses to grow and succeed.
ReferralCandy (www.referralcandy.com) helps ecommerce stores increase sales by getting shoppers to refer their friends. Our SaaS app accelerates word-of-mouth referrals for online stores around the world.
Did we also mention that Forbes magazine thinks we're "exceptionally intelligent"? (They probably meant to say "exceptionally geeky.") Our work has also gotten shout outs from places like the New York Times, HubSpot, and Adweek.
We enjoy good coffee, poker, whiskey, and constantly finding a better way to do things. On the rare occasion that diplomacy fails, we settle disputes with foam swords.
ReferralCandy was founded by Dinesh Raju and Zach Cheng, who both graduated from Carnegie Mellon University. ReferralCandy is headquartered in Singapore.
P.S. We just launched a brand new product called CandyBar! (www.candybar.co) CandyBar helps brick and mortar merchants get more regulars