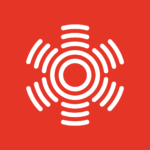 Overview
Sectors Health Care

Posted Jobs 0

Viewed 249
Company Description
Ready's mission is to transform healthcare by making it more accessible to all. We strive to accomplish this mission with our on-demand health service that delivers care to our patients.
Ready's Responders are a team of health professionals, typically with backgrounds as paramedics or EMTs. Our Responders visit the patient in the safety of their home or community. Using video chat technology, the Responder connects the patient to a doctor or nurse practitioner who can provide immediate care.
Ready is expanding rapidly in the United States. After starting operations in New Orleans, Ready has quickly grown to bring services to New York City, Los Angeles, the National Capital Region, Baltimore, Las Vegas, Baton Rouge, LA.; Houma, LA.;Shreveport, LA.; and Reno, NV. The company plans to expand its offering to major urban centers in Florida, Pennsylvania and Texas in the near future.
"Ready's growth echoes the desire in communities across the country to receive healthcare in a safe and personalized way," said Justin Dangel, Ready CEO. "Our expansion would not be possible without the incredible team of healthcare professionals who have set the gold standard for in-home care. As we expand into new markets, we are excited to build a team of individuals who share our values and believe in our mission: to make healthcare more accessible and positively impact the communities we serve."
Our multidisciplinary team addresses the diverse health needs of its patients.– Ready's platform is a convenient, fast and affordable solution to reduce health costs and deliver more positive health outcomes than many traditional healthcare services.