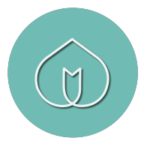 Overview
Sectors Health Wellness & Fitness

Posted Jobs 0

Viewed 219
Company Description
Pruoo is helping expectant mothers to follow holistic practices for more joyful pregnancy with our Mobile App, iMumz. Our method, developed by experts of various life sciences, provides unique, personalized lifestyle recommendations to the to-be-moms. Pruoo encourages to follow the prescribed lifestyle, tracks the progress and shares with the respective doctors.
This method has a strong impact on the wellbeing of the to-be-mom. Also, the baby in the fetus of an expectant mother has a similar ability to learn as an infant. This method will have a magical impact on the physical, mental and spiritual development of the unborn baby.
We strongly believe in the necessity of holistic care during your pregnancy. Our scientifically proven methodology takes care of your physical, emotional, social, spiritual, and intellectual wellness by coaching you on these aspects:
1. Mindfulness – Activities which makes you feel great instantly. Found to Improve the emotional quotient of your baby.
2. Music Therapy – Relaxing therapy which is proven to calm your baby and improve her concentration.
3. Conscious Breathing – Simple techniques to fulfil your additional oxygen requirement and avoid complications during your . Also a great way to detox yourself.
4. Creativity – Interesting and super fun exercises proven to develop your baby's nervous system and brain.
5. Brain Boosters – Engaging exercises which tease your brain.
6. Mild Physical Activity – Tracks your physical activity and suggests safe ways of doing the same.