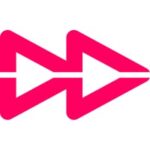 Overview
Sectors Computer Software

Posted Jobs 0

Viewed 228
Company Description
Prospective is building a distributed simulation engine for urban system design and operations that will:
Enable people to design and test alternative urban futures, from strategic infrastructure investment through to subtle operational adjustments to urban services using a digital representation of the spatial economy.
Enable autonomous agents to use this foresight to reason about optimal individual actions and coordinating strategies when delivering urban services.
Enable clients to design and implement new autonomous service strategies, to adjust parameters of autonomous behaviour and to intervene in these autonomous systems in real-time.
Our first product (FlowOS) uses this technology to help transport companies design radically better mobility services and to manage the deployment of these services in real-time. We are already working with some of the world's biggest transport companies to dramatically improve both passenger experience and quality of life in our cities using our technology.