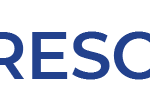 Overview
Sectors Hospital & Health Care

Posted Jobs 0

Viewed 208
Company Description
Easiest & fastest means of communications & service delivery between patients & providers
We at Prescribe are committed to make health sector transparent and making health services accessible to everyone in fastest and easiest way. We are an IIT Madras startup, building solutions for hospitals to increase their revenue by 30%. We provide the most easiest and fastest means of communications and service delivery between patients and healthcare providers. We are looking for committed individuals to build our passionate team, who can further head the important positions in the company through their technical and leadership skills.
Our goal, at Prescribe, is to provide a level of digital adoption, to every private practitioner and small-scale clinic in this country, which is at par with corporate hospitals.
From digital generation of prescription, OPD queue management, Online appointment booking, to tele-consultation, we work towards a seamless communication over WhatsApp via a 24×7 virtual assistance integrated with our powerful modules and dashboards to deliver exceptional patient care.
We have worked tirelessly since 2018 and have successfully developed our artificial intelligence enabled software suite to accomplish this objective.