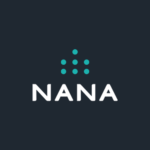 Overview
Sectors Consumer Services

Posted Jobs 0

Viewed 256
Company Description
On the surface, Nana is an on-demand home maintenance marketplace. Behind the scenes, we're building the future of work. A marketplace meets modern trade school, teaching new skills and connecting the 10M+ Americans who will be affected by automation to more compelling jobs in the home services space.
Nana is a place for consumers to get things done, and AI and a learning management system for skilled professionals. Bringing coordination and pre-negotiated pricing to homeowners, and an intuitive app and more business to our Pros. The Nana Academy runs ongoing education and helps bridge the growing automation gap by creating entirely new skilled professionals.
We are backed by the Uber engineering founding team and other impressive investors. We're excited to launch in new markets, make more investments in our in-person and online training efforts, and launch new verticals and product offerings. It's a fun team as well — we have monthly BBQs with our technicians and are lucky to have an incredible office on the 11th floor of the beautiful and historic Oakland Tribune Tower (right off 12-street BART).