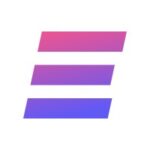 Overview
Sectors sofware company

Posted Jobs 0

Viewed 218
Company Description
We make the web instant and simple. Instant: Moovweb's Experience Delivery Network (XDN) provides infrastructure for sub-second dynamic websites. Simple: Develop, deploy, preview, run, monitor, defend, and experiment on your headless frontend. Deploy in minutes, go live as soon as next week.
We are the only network delivering experiences that makes a definitive statement to page load time being under 1 second. Traditional networks are built for the static web, where Moovweb is built for dynamic content. We are able to bring a company's data from their database to the edge and then stream it to the consumer 5 second ahead of them calling it. Moovweb powers experiences for market leaders including United Airlines, Geico, 1-800-Flowers, Nordstrom, Revolve, and many more.
Currently, ⅓ of Americans visit a Moovweb-powered site each month. The beauty of the Moovweb XDN is that we're able to achieve sub-second page loads with any frontend framework, that's right! Whether you're using a modern framework with SSR (Nuxt.js, React Storefront, Angular, Next.js, Vue Storefront Next, Gatsby), a modern JS framework without SSR (regular React and Vue), or just a plain traditional website, we'll still be able to get you sub-second through an iterative process we call progressive migration.