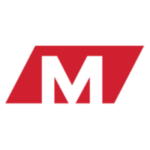 Overview
Sectors Mining & Metals

Posted Jobs 0

Viewed 197
Company Description
Working at Majestic Steel means taking pride in all that we do to distinguish ourselves as the best in steel. Our mission is to create a Majestic Experience for all. For our customers, that means unmatched inventory, uncompromising quality and world-class customer service. For our suppliers, that means maximum productivity, as we consistently drive the market by placing orders for strategic quantities of steel. For our associates, that means a values-based and results-driven culture.
The Majestic Pride our associates demonstrate each and every day is because of the difference we are making in the world around us. Our associates ensure that the prime steel we deliver to our customers is considered best-in-class quality. That's because we know our service center isn't the end of the story – our products go on to hold up your home, cool down your office, keep your family safe and dry and so much more. We see our products everywhere, and if you're someone who wants to make a difference, you'll feel right at home at Majestic.
The Majestic Experience is a catalyst for innovation, which we think is a differentiator in this industry. We place a heavy emphasis on leveraging modern technology and tools to help our business – and our customers'​ businesses – run more efficiently. From apps developed by our own software developers to cutting edge market research, we go the extra mile – and then some – to make sure we are always one step ahead. We look for associates who embrace opportunity and challenge the status quo. If that sounds like you, we invite you to discover all that Majestic has to offer.