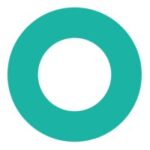 Overview
Sectors Health

Posted Jobs 0

Viewed 175
Company Description
Today, billions of patients across the world lack access to specialists like oncologists, cardiologists, neurologists, and others. We've created Loop Health, a network of "supercharged" primary care practices that offer advanced screening, better care, expert opinions, and a medical concierge to make accessing tertiary healthcare less painful and more accessible.
We envision a world where patients get preventative screening, advanced disease detection, expert opinions from the world's best doctors, and more transparency in their hospital options – right from their local doctor. We're redesigning healthcare delivery from the first principles, and looking to fundamentally change the incentives and limitations that plague India's healthcare system today.
Patients shouldn't have to worry about their doctor taking kickbacks, prescribing unnecessary drugs, allowing their health to deteriorate unnecessarily ,and traveling far distances just to get the proper medical advice. Supercharging local general practitioners, we aim to build the clinic of the future, and a seamless care experience for patients across Maharashtra.
We've partnered with Ruby Hall and Sancheti Hospital in Pune, and are advised by technologists, designers, and clinicians from the Mayo Clinic, University of Chicago, University of Cambridge, University of Illinois, Apervita, and Google Ventures.