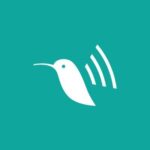 Overview
Sectors Internet

Posted Jobs 0

Viewed 203
Company Description
Your ecommerce data is broken. We're here to fix it.
Littledata translates your Google Analytics data into a simplified, actionable analysis of your website's behaviour.
Our team of certified Google Analytics and Google Tag Manager specialists build custom reports, troubleshoot setup issues and improve the depth of your data capture — all through our custom dashboard and simple optimisations.
With our seamless connection between your website, marketing channels and Google Analytics, you're free to connect with apps and platforms including Facebook Ads, Shopify, ReCharge and CartHook.
With our app, you'll be able to make better business decisions by attributing purchases, accurately tracking shopper behavior and pinpointing areas of improvement for your store and product pages.
Our industry benchmarks and actionable missions have proven to help store managers increase sales and conversions.
With an improved data stream in Google Analytics, you can build any number of custom reports and visualisations — Littledata offers the freedom to connect with any dashboard or reporting solution.
We allow you to focus your company's goals, leaving the hard work of auditing and monitoring your analytics to our software — filtering out insignificant data to give you a prioritised newsfeed.
Make the most of your analytics and get the results you strive for! Connection your Google Analytics account to:
– Get a free audit on tracking accuracy
– Benchmark your website performance against an industry sector
– Launch missions to improve performance and measure results
Get started today at littledata.io