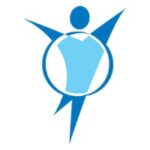 Overview
Sectors Health Wellness & Fitness

Posted Jobs 0

Viewed 214
Company Description
Life Line Screening is a national provider of clinical trial and research participants, derived from mobile community-based preventive health screenings. We are an amazing story of progression and growth. Our mature national preventive screening business helps clinical trial and research companies drive medical advancement using participants from our well qualified 7.5 million customer base. For 25 years, Life Line Screening has screened over 9 million people for stroke, cardiovascular disease and other chronic illnesses. Every year, we screen 700,000 people, face-to-face, with our employee Clinicians in thousands of locations throughout the United States. From our screening business, we utilize health and demographic data of our customers to segment and pinpoint the right candidates for clinical trial and research enrollment studies. Visit us at https://www.clinicaltrials.lifelinescreening.com for more information.
Additionally, we provide in-home testing through our Detect-It brand, as well as annual wellness exams to people age 65 or older.
Our sister company, Life Line Community Healthcare is a national healthcare screening company that conducts mobile events, telehealth visits and home testing services for health plans to reach their value-based care goals. Our platform model closes HEDIS care gaps, collects member health risk data, identifies emerging health risk and improves Star ratings. We move at the speed of a health plans most pressing needs and deliver a holistic member experience that matters. Visit us at https://www.lifelinecommunityhealthcare.com for more information.