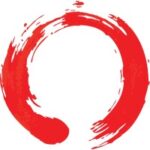 Overview
Sectors Publishing

Posted Jobs 0

Viewed 206
Company Description
Journal of Medical Insight (https://jomi.com) is a peer-reviewed surgical video journal that offers a new gold standard in video-based surgical education.
JOMI films and publishes surgical procedures offering incision-to-closure, long-form, high-quality, surgeon-narrated didactic experiences / masterclasses. JOMI is used by residents, attendings, medical students, surgical technologists, clinical staff, patients, and others around the world to help them prepare for cases, learn about novel advancements, and otherwise to have a deep and rich learning experience.
JOMI has published surgeons operating at Massachusetts General Hospital, Brigham and Women's Hospital, Charite Hospital (in Berlin), Duke Medical Center, Rothman Institute, Cancer Institute Hospital (in Tokyo), on surgical missions, and more. Most of JOMI content is focused on general surgery, orthopaedics, orthopaedic trauma, neurosurgery, and head and neck surgery.