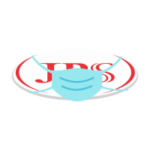 Overview
Sectors Food Production

Posted Jobs 0

Viewed 333
Company Description
JBS is based in Sao Paulo, Brazil and is the country's largest non-financial Company (1) in the private sector (2). Our stock is traded on the BM&FBovespa. We are the world's second largest food Company (3) and a global leader in several segments. Our product portfolio is diverse, with options ranging from fresh and frozen to ready-to-eat meats and marketed through renowned brands such as Friboi, Seara, Swift, Primo, Pilgrim's Pride, Moy Park, Just Bare, among others. In addition, we have correlated businesses such as leather, biodiesel, collagen, personal hygiene and cleaning, natural wrappings, solid waste management solutions, metal packaging and transportation. These are innovative operations that promote sustainability throughout our value chain, aiming to take advantage of all the raw material. Our operations are conducted with a focus on excellence, food safety, and adoption of best sustainability practices throughout the value chain. We operate through a global and diversified production and distribution platform, with productive units and commercial offices in 16 countries and 230,000 employees (4). We serve more than 275,000 customers from more than 190 countries.
1 – Source: Valor Econômico newspaper
2 – Source: Bloomberg
3 – The term "employee"​ refers to direct employees, ie workers with formal ties to JBS.
This page is intended to propagate the good practices carried out by our company, to promote the work and achievements of our employees, and to publicize vacancies available in our units. For a good relationship, comments that do not follow the rules will be deleted without prior notice. Will not be accepted:
● No offensive, indecent, inappropriate or prejudiced comments;
● Insults, defamation or threats;
● Disclosure of trademarks or sale of products;
● SPAM messages.