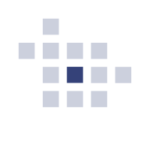 Overview
Sectors Information Technology and Services

Posted Jobs 0

Viewed 213
Company Description
Our buildings, workplaces, and the way we manage them can be inefficient, costly, manual and environmentally damaging. Recent advances in sensor technology and the application of AI make it possible to gain valuable real time insights, affordably and at scale.
Combining the world's smallest IoT sensors with powerful AI, we enable you to
optimize and automate your building management, saving time, money, and the environment, whilst improving safety. With Infogrid's end-to-end system, it has never been easier to deliver a truly smart building.