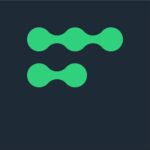 Overview
Sectors Information Technology & Services

Posted Jobs 0

Viewed 258
Company Description
For too long, people have accepted that finance is simply stressful. That it's all about navigating through complexities, procedures and worries.
We're changing that perspective. To give finance a makeover, and turn it into something it's never been before. Fulfilling, rewarding, and even… enjoyable.
We've begun this revolution, with our revolutionary product – IFANOW. India's first social network for personal finance.
An online platform that's a solution to all things finance. That simplifies processes and amplifies benefits. That makes finance more personable with a human-to-human interface – working with you, through experienced IFAs. Keeping your data secure, and using it only for your growth. All so we can bring a much-needed sanity to finance.
Our mission is simple: To help everyone make sense of their financial world. To work together with IFAs, to make worry-free finance a reality.
With IFANOW, we've built more than just an innovation. But a revolution that brings a new perspective to finance – solving finance for you.