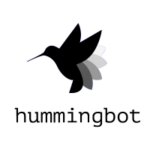 Overview
Sectors Information Technology and Services

Posted Jobs 0

Viewed 193
Company Description
Our mission is to build an open, decentralized asset management industry.
Hummingbot is an open source high-frequency (HFT) software client that allows anyone to run automated, algorithmic trading strategies that were previously available only to Wall Street hedge funds.
Backed by Bain Capital Ventures and Stanford University's StartX Fund, Hummingbot is the leading open source algorithmic trading platform for crypto.
The Hummingbot client also powers our liquidity mining platform, which is a data-driven, digital marketplace for crowd-sourced, decentralized market making.
For more details:
– visit our home page: https://hummingbot.io
– read more about the software client: https://hummingbot.io/whitepaper.pdf
– read more about our platform: https://bit.ly/liquiditymining