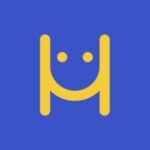 Overview
Sectors Design

Posted Jobs 0

Viewed 243
Company Description
Hppy Hour is a digital product and web design team with a track record in delivering award-winning experiences with clients across industries. The team is a collective of expert creatives, developers, and managers who challenge the status quo and take pride in creating the best experiences for both clients and end-users.
Our teams work with clients in the following tech sectors: Toronto, Canada – Menlo Park, US – Tokyo, Japan.
Customers Include: Royal Bank of Canada, Toronto-Dominion Bank, Infiniti, Nissan, various SaaS, B2C and fintech startups.