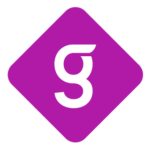 Overview
Sectors Internet

Posted Jobs 0

Viewed 237
Company Description
The future, as we see it, has millions of more devices connected to the internet — from self-driving cars, to delivery drones, to electric scooters, to smart farming sensors. Hologram is here to connect anything to the internet — via our global cellular platform and network available in over 196 countries and territories.
Hologram is a connectivity enablement toolkit that empowers makers, engineers, and creators of all types to connect their devices with wireless data as well as manage billings as they grow.
Hologram provides a flexible platform with no minimums, instant connectivity, and robust scalability to help its users grow their businesses and projects
from 1 to 1000 devices. Its goal is to simplify the process of building connected hardware that works everywhere.
Hologram was founded in 2013 and is based in Chicago, Illinois.