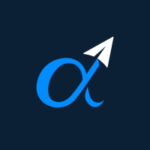 Overview
Sectors Venture Capital & Private Equity

Posted Jobs 0

Viewed 205
Company Description
High Alpha, based in Indianapolis, Indiana, is comprised of High Alpha Studio and High Alpha Capital. High Alpha Studio conceives, launches and scales next generation enterprise cloud companies by providing a blend of services including: product development, sales and marketing, finance, brand and design, and talent development. High Alpha Capital invests in High Alpha Studio companies and other emerging enterprise cloud companies. The combination of High Alpha Studio and High Alpha Capital represents a new model for entrepreneurship that seeks to help companies reduce friction, increase velocity, and achieve enterprise scale.
Partners of High Alpha include: Scott Dorsey, former Chairman, CEO and Co-Founder of ExactTarget (sold to Salesforce.com); Mike Fitzgerald, former EVP Corporate Development at ExactTarget and Co-Founder of Gravity Ventures; Eric Tobias, Founder and CEO of iGoDigital (sold to ExactTarget); and Kristian Andersen, Founder of Studio Science and Co-Founder of Gravity Ventures.
High Alpha is backed by West Coast-based Emergence Capital, an early investor in Salesforce.com, Box, Yammer and Veeva Systems; East Coast-based Greenspring Associates, an early investor in ExactTarget; Midwest-based Hyde Park Venture Partners; and strategic angel investors.
The High Alpha Studio portfolio includes: Octiv, Lessonly, Visible, Sigstr, ClearScholar, Zylo, Doxly, Structural, Pattern89, MetaCX, Anvl, Casted, Docket, Relay, and other new companies constantly being formed.