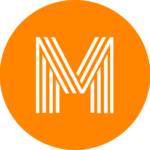 Overview
Company Description
HelloMaaS offers Marketing as a Service, an innovative platform for marketing solutions.
The company offers fixed-priced packages delivered by the best freelance marketing specialists. For any company, big or small, looking to fill a temporary gap in marketing capability or resources. With step by step process and quality control.
We know that marketing can be smarter, which is why HelloMaaS delivers Marketing As A Service. HelloMaaS is a one-stop-shop platform for marketing The turn key platform offers fixed price packages based on proven steps of 40 marketing activities. No more opaque plans or budget surprises. Get right into creativity, execution and optimization by top tier specialists with local market know-how.
sayhello@hellomaas.com Freelancers can join and get direct access to exciting projects. They can offer their services as a fixed price package or work for an hourly fee and have the ability to easily contact potential clients with their ideas or proposals.
Amsterdam-based company was founded in 2017.