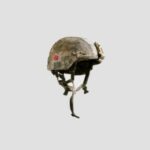 Overview
Sectors Mental Health Care

Posted Jobs 0

Viewed 242
Company Description
Headstrong, founded in 2012, provides confidential, cost-free, and frictionless mental health care treatment for military veterans and their families.
In partnership with Weill Cornell Medical College, one of the Nation's leading mental health care centers, Headstrong developed an effective, individually tailored and comprehensive treatment program for Post-Traumatic Stress Disorder, Addiction Treatment, Anxiety & Depression, Trauma, Grief & Loss, Anger Management, and Military Sexual Trauma.
Headstrong currently serves the New York Metro area, San Diego and Riverside Counties, the Los Angeles Metro area, Houston, Chicago, the Washington, D.C. Metro area, Denver, Boulder, Colorado Springs, Rochester, Buffalo, Syracuse, Ithaca, Albany, and Philadelphia with plans to expand to Southern Virginia and the Pacific Northwest in the near future.