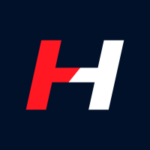 Overview
Sectors Business

Posted Jobs 0

Viewed 252
Company Description
Our mission is to build technology for material hauling that optimizes the way material producers, haulers, and field crews collaborate.
Before HaulHub was born in 2015, founder and CEO Joe Spinelli operated his own heavy construction company. He ran it for nearly two decades, growing the business through the economic downturn by taking lean measures. As the construction industry's demand for trucks increased, he continued to focus on improving operations and doing more with less.
To meet the growing demand for trucks, Joe and his team prototyped an internal automated tool to find and schedule trucks. This was the seed for HaulHub. Word about the new system spread among the close-knit construction community. Contractors and drivers alike hopped onboard.
In the spring of 2017, HaulHub took a major leap forward to see how its automated solution could help with the operations of one of the largest material producers in the Northeast. HaulHub has since grown to power over 1,000 plants and jobsites and we support some of the largest material producers and contractors in the industry. The solutions are more advanced and the business issues are more complex, but the premise is unchanged: run lean operations by doing more with less.