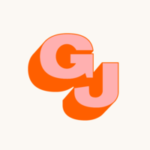 Overview
Sectors Real Estate

Posted Jobs 0

Viewed 213
Company Description
Great Jones is building modern, full-service, highly tech-fueled property management for the several trillion (!) dollars in rental homes owned by small-scale investors. We are live in our first nine markets, raised over $20 million from top investors & entrepreneurs (including our recently closed Series B), and are growing rapidly with nationwide expansion on deck. 
To sum up the opportunity: it's an enormous addressable market, with highly attractive unit economics, where competition is deeply fragmented and notorious for delivering low-tech, subpar service.  
Our digital & operational platform combines the sophistication of a technology company with the personal touch of a local business, rethinking property management from the ground up for performance, efficiency, trust, and delight.
By providing a seamless, full-service experience for owners and residents, we aim to make ownership worry-free and more profitable for the 25 million Americans who own rental homes. And in doing so, we become the operating system around our owners' most valuable investments, as well as our residents' homes.
Our leadership team has spent over a decade building digital platforms and operational machines that have powered hundreds of millions of dollars'​ worth of transactions for businesses like 1stdibs, Skillshare, and Warby Parker.
For a company that runs deep in high-growth tech & user-centric DNA, we also know what it means to manage large real estate portfolios at scale — one of our co-founders built teams and platforms that oversaw over 10,000 rental homes for some of the country's largest institutional owners of rental real estate.
We are based in Manhattan with local operations teams in our first nine markets across Florida, the Carolinas, and the Midwest.
We are well-funded by leading global investors including Crosslink Capital, Zigg Capital, Juxtapose, and top NYC angels & real estate entrepreneurs including Kevin Ryan, David Rosenblatt, and Jason Finger.