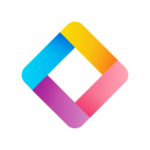 Overview
Sectors Computer Software

Posted Jobs 0

Viewed 237
Company Description
FundApps provides automated compliance monitoring services to financial institutions, including some of the world's largest asset managers, hedge funds and investment banks. FundApps is used to monitor over $12 trillion in client assets every day.
FundApps tackles the three biggest issues many compliance teams face when determining their responsibility to disclose: keeping track of international regulation, interpreting it correctly and accurately aggregating exposure across portfolios.
Our services: Shareholding Disclosure (major shareholding / beneficial ownership, short selling, takeover panels), Position Limits (exchange-based limits, with data sourcing and netting & aggregation) and Sensitive Industries (pre-approval and post-notification limit monitoring, and hard-stop and issuer-specific limits).