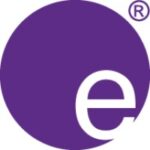 Overview
Sectors Staffing & Recruiting

Posted Jobs 0

Viewed 216
Company Description
Are you searching for a better job? Join the company that's hiring–Elwood Staffing–and find exactly what you're looking for. From internal positions in one of our branch offices to contingent assignments at a client location, we're hiring part-time and full-time workers in a variety of fields and disciplines. Apply today!
Founded in 1980, Elwood Staffing® is a leading provider of talent-based solutions. With offices that span the United States and extend into Canada, a broad service portfolio, and a seasoned staff, we support companies through the entire employment life cycle—from attraction to retention.
And with the combined expertise of our specialized divisions—Elwood Professional, Elwood Tradesmen, and Elwood Academy—we offer a uniquely comprehensive and innovative solution set that effectively meets the needs of our clients and associates.