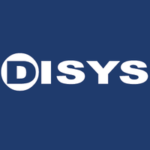 Overview
Sectors Information Technology and Services

Posted Jobs 0

Viewed 301
Company Description
Digital Intelligence Systems, LLC (DISYS) is a global technology and consulting firm specializing in Managed Services, Business, Consulting, and IT/Non-IT Staffing Services. DISYS' Managed Services Provider (MSP) channel comes with a dedicated Centralized Delivery Team that purely focuses on addressing clients' temporary staffing and Scope of Work needs from new client acquisition, to client operations and management, to delivery. DISYS is a CMMI Level 5 SVC 2.0 company
Founded in 1994 and headquartered in McLean, Virginia, DISYS is defined by its core values of collaboration, respect, accountability, and ingenuity, as well its value-driven partnerships with consultants worldwide.
As a leading global enterprise, DISYS' experts are thought leaders in the industry, who bring best-in-class expertise to more than 250 Fortune 500 companies. Recognized as a Top 20 Staffing Provider and one of the Largest Staffing Firms in the U.S., as well as a leading Diversity Staffing Firm by Staffing Industry Analysts (SIA), DISYS is also a certified Minority Business Enterprise (MBE) and Top Supplier to 7 of 10 leading global MSPs. The company encourages the use of Women Business Enterprise (WBE), Disabled Business Enterprise (DBE), Small Business Enterprise (SBE), Veteran Business Enterprise (VBE), and Service-Disabled Veteran Business Enterprise (SDVBE) subcontractors to support our clients' participation goals and create a space where M/W/D/S/V/SDVBEs can network, train, mentor, and work together to thrive. As a Top 100 Diversity-Owned Business Award winner DISYS helps clients meet their diversity spending targets.
DISYS nimbly collaborates with clients, employees, and consultants to leverage our extensive experience and bring top outcomes. This includes harnessing its culture of fearless innovation to achieve new levels of technical leadership. DISYS' approach brings the optimal mix of solutions, people, and technologies to propel clients toward their goals.