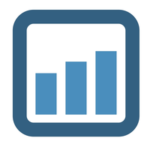 Overview
Sectors Information Technology & Services

Posted Jobs 0

Viewed 253
Company Description
ConsortiaManager started in 2014 as a public-private innovation project with the Danish Ministry of Culture (Kulturstyrelsen). ConsortiaManager has amassed the whole process into one flow, systemizing the data and providing system users with a good overview of their subscriptions. It creates a space for storing data in one place and enables its users to estimate the value of each journal subscription.
ConsortiaManager helps consortia by
• Creating an overview of all subscriptions and related information in one place
• Managing the entire work flow process of communication, ordering and invoicing
• Providing information and statistics to ensure the optimum subscription terms
• Saving time by organizing and streamlining repeated work flows
• Minimizing errors from using multiple systems and manually handled data
• Providing overall efficiency and quality service in the subscription process
The system was launched in 2014 and is continuously improved and developed in close cooperation with our clients. We currently work with consortia in Europe, North America and South Africa serving more than 4000 libraries and our clients list includes Harvard, Yale, MIT and the United Nations.