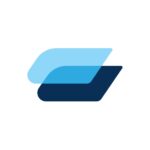 Overview
Sectors Insurance

Posted Jobs 0

Viewed 281
Company Description
Clearcover is the smarter car insurance choice, offering better coverage for less money. Clearcover's API-first approach enables customers to have great insurance at affordable rates. The company's powerful technology coupled with its dedicated Customer Advocate team ensures a quality experience. Built for modern drivers, Clearcover makes it easy to get reliable car insurance in minutes.
Follow along with our progress on our blog: https://blog.clearcover.com or on Twitter: @Clearcover
Company Benefits & Perks at a Glance:
We cover 90% employees & 75% of dependents, rumor is our plans rock!
We cover 100% Vision for you and your family, seeing is believing!
We cover 100% of your Dental for you and your family, we value smiles!
Everyone gets options, we're in it to win it!
We contribute 3% to your 401k whether you do or not
Flexible work schedule and remote work options!
Our engineers have amazing superpowers, learn from the best.
We have 85% employee NPS, I know it's crazy!
Unlimited Vacation, we hire adults!
Paid family leave benefits, including short-term disability!