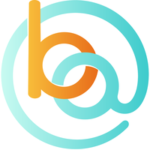 Overview
Sectors Health Wellness & Fitness

Posted Jobs 0

Viewed 214
Company Description
With today's health crisis, people are being told to work and stay home. Isolation brings health challenges.
With BurnAlong people get the health and wellness online programming they need, and – critically – the social motivation of friends, family, and co-workers to do it.
BurnAlong delivers personalized corporate wellness classes and social motivation to help employees achieve their health and wellness goals; and companies in turn create great cultures that retain and attract talent.
As every employee is unique, they can find the unique programming that inspires them — supported by community and machine guidance. There are 100's of instructors across 45+ categories (from yoga and cardio to nutrition and mindfulness to chronic conditions to pre-natal to kids classes). They can take classes alone, or in live private sessions with others they invite for extra social motivation.
Everybody is unique; BurnAlong treats them that way. And that's why we outperform traditional corporate wellness 5X. Contact us to learn more.
We work with companies, hospitals, insurers, and brokers, and partner with on-site and local gyms, studios, instructors, and wellness professionals.