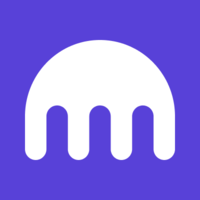 Job Detail
Experience 3 Years

Gender Male and Female
Job Description
About Kraken
Kraken is changing the world. Join the revolution!Our mission is to accelerate the adoption of cryptocurrency so that you and the rest of the world can achieve financial freedom and inclusion. Founded in 2011 and with over 4 million clients, Kraken is one of the world's largest, most successful bitcoin exchanges and we're growing faster than ever. Our range of successful products are playing an important role in the mainstream adoption of crypto assets. We attract people who constantly push themselves to think differently and chart exciting new paths in a rapidly growing industry. Kraken is a diverse group of dreamers and doers who see value in being radically transparent.
In less than a decade Kraken has risen to become one of the best and most respected crypto exchanges in the world. We are changing the way the world thinks about money and finance. The crypto industry is experiencing unprecedented growth and Kraken is leading the charge. We've grown from 70 Krakenites in January 2017 to over 1200 today and we have no intention of slowing down.About the Role
This role is remote.Our Engineering team is having a blast while delivering the most sophisticated crypto-trading platform out there. Help us continue to define and lead the industry.
Responsibilities
Build, improve, maintain, and upgrade clusters of dozens of blockchain daemons/consensus nodes in a scalable and highly redundant fashion
Deploy testnet & mainnet blockchain daemons/consensus nodes, monitor proactively for performance bottlenecks and unusual behavior, optimize performance in production
Develop systems for rolling out patches/updates/infrastructure in an automated fashion
Provide blockchain as a service to the crypto gateway engineering team
Implement robust metrics and monitoring of blockchain infrastructure
Write good quality policies, procedures and technical documentation
Nurture security awareness in the organization, produce material to support this, and relate this to the current threat landscape
Requirements
3+ years of experience in dev-ops
Code (or script) in at least one modern application development or utility language;
Experience operating Kubernetes
Experience with administrating Linux systems and with configuration management (Ansible, Terraform, Docker)
Experience with cloud platform services and tooling (GCP, AWS)
Experience with metrics collection and monitoring
Working understanding of TCP/IP network stack
Online availability for unforeseen remotely-fixable issues
Self-motivated & self-organized
Use Source Code Management and Document Management Systems to organize business function tasks and publish relevant material;
Understand DNS, SSL/ TLS, and how traffic on IP networks establishes end-to-end security and trust.
Desire to make the best trading platform out there
Strong passion for Bitcoin and other cryptocurrencies
Fluent English language skills is required
Other jobs you may like