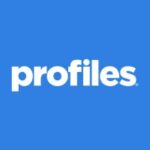 Overview
Sectors Staffing & Recruiting

Posted Jobs 0

Viewed 239
Company Description
ClearlyRated's Best of Staffing® Client and Talent Award Winner 2018, 2019, 2020, 2021
It's not just business, it's personal.
When you're working with the right people, you'll know it. Everything falls into place. Things get done. Obstacles are overcome. Deadlines are met. Expectations are exceeded.
With the right people you create a highly efficient, stress-free workplace. And you can't wait to get to work in the morning, because you really like the people you work with. Companies succeed when they have the right people.
Trick is, finding the right people.
That's where Profiles comes in. We've been helping organizations just like yours find the right people for their creative, marketing and interactive departments since 1998. We do this by building strong personal relationships with the most talented and ambitious individuals in the marketplace. We know it's more than just resumes and skill sets, more than analytics and interviews. When we send a Profiles candidate to take a position in your company, it's not just business, it's personal. It's about fitting in, hitting it off, feeling comfortable. When you're done talking with our candidate, you'll know you have the right person in front of you.
Profiles excels at putting the right people in the right seats. And when that happens, your company becomes more competitive, more productive, more profitable.
Because business works better with the right people.